The BEST Fried Rice. This fried rice is loaded with veggies and only takes 20 minutes to make!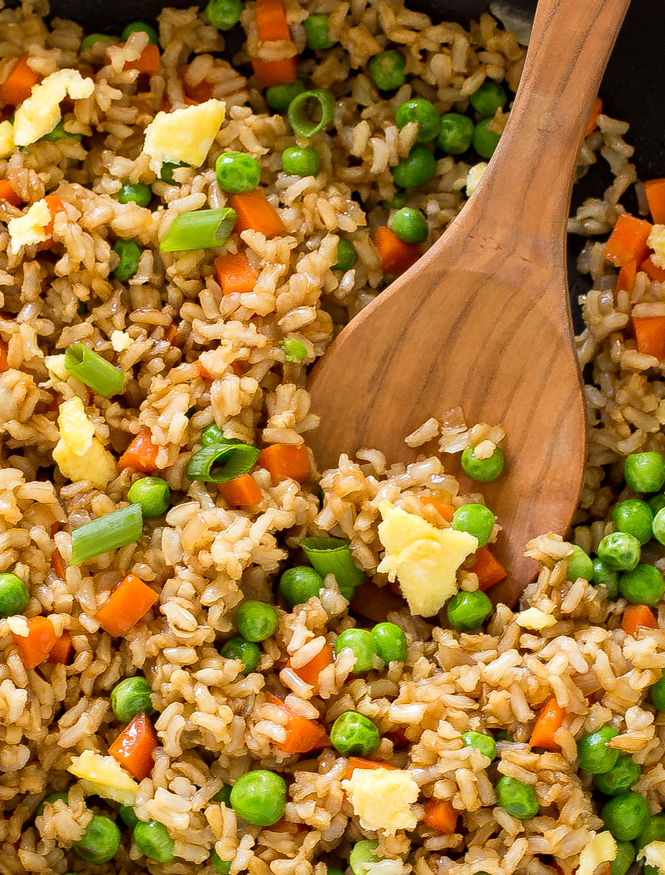 Vegetable Fried Rice has to be one of my all time favorite dishes. I love making Chinese food at home and fried rice is always the perfect accompaniment to my take out style dishes. I love serving this rice with my General Tso's Chicken and my Slow Cooker Broccoli Beef.
It all starts off with cold day old rice. If you are like me and don't always plan ahead make sure to cook your rice first and allow it time to completely cool in the fridge. Fried rice is best when it is made with cold rice. You can even cook the rice the night before. The longer the rice sits the better it tastes!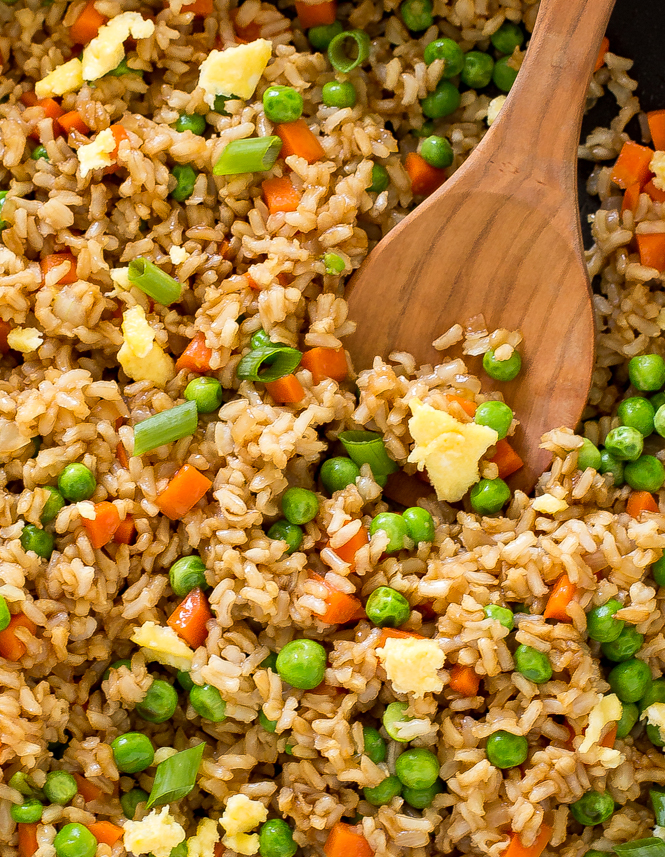 Next, I add lots of veggies to this rice. For flavor I add soy sauce and oyster sauce. I like to add sriracha to my fried rice for extra spice.
This fried rice takes just 20 minutes to throw together. Fried rice is a good way to work in any leftovers. You can substitute any vegetables you have on hand. You can also toss in chicken, bacon, pancetta or try my shrimp fried rice.